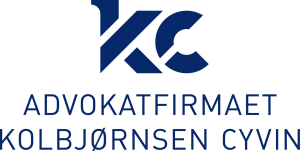 Dedicated to creating and securing services

PROPERTY DEVELOPMENT
We provide legal services to residential and commercial real estate construction businesses.

BUSINESS LAW
We assist the business community as a legal and strategic advisor in a variety of industries.

TRANSACTIONS
We assist sellers, investors and buyers in national and international business transactions.

INTERNATIONAL ASSISTANCE
We frequently assist in international transactions and contracts.

WHO WE ARE

Kolbjørnsen Cyvin is a pure business law firm with continuous legal experience since 1982. We assist small and medium-sized companies with legal and strategic advice. 


All of our lawyers are members of The International Bar Association (IBA).